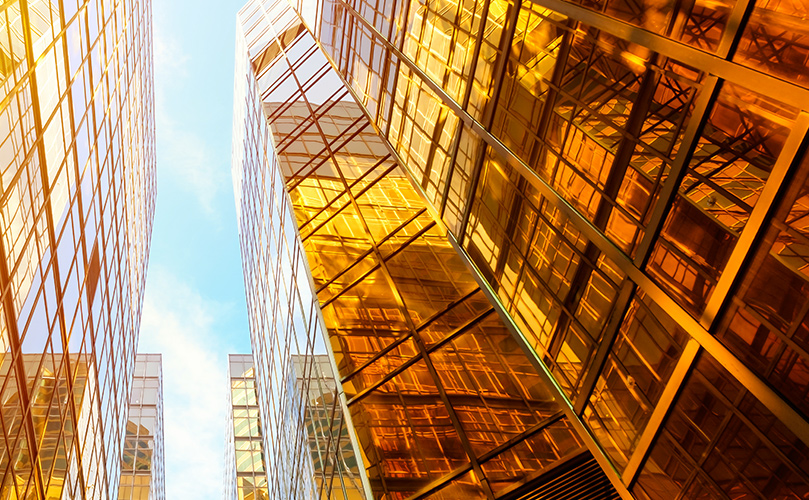 Business model and portfolio strategy: Fujitsu Uvance
Yoshinami Takahashi
Corporate Executive Officer
SEVP, Head of Global Business Solutions,
in charge of Fujitsu Uvance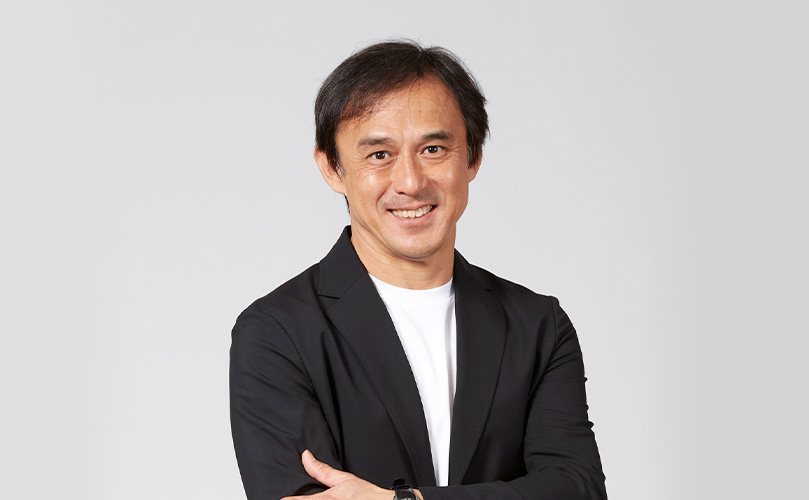 We started fiscal 2023 with a full lineup of all the offerings in our seven Key Focus Areas. In their development, we utilize the strengths of our powerful customer base in Japan. We first provide a partner customer with a minimum viable product—a prototype offering that has the minimum necessary value—and then rapidly reflect customers' feedback in an agile development process. This process gives us the confidence that our offerings have high levels of functionality, usability, and marketability.
However, the offerings are never complete. We integrate insights gained from accumulated customer use cases, engage in joint development with strategic partners, and fuse the results with intellectual property (IP),centered on our own technologies, to further enhance the added value of our offerings by augmenting their functions. The acquisition of GK Software SE, including its versatile platforms and excellent engineers, will have significant impact on the future evolution of our offerings.
By providing offerings that enhance value for our global customers as on-cloud services, we aim to achieve high-profitability business scalability, and netsales in fiscal 2025 of ¥700.0 billion for Fujitsu Uvance.
Business model and portfolio strategy: Delivery
Megumi Shimazu
Corporate Executive Officer
SEVP, Head of Global Technology Solutions,
in charge of Modernization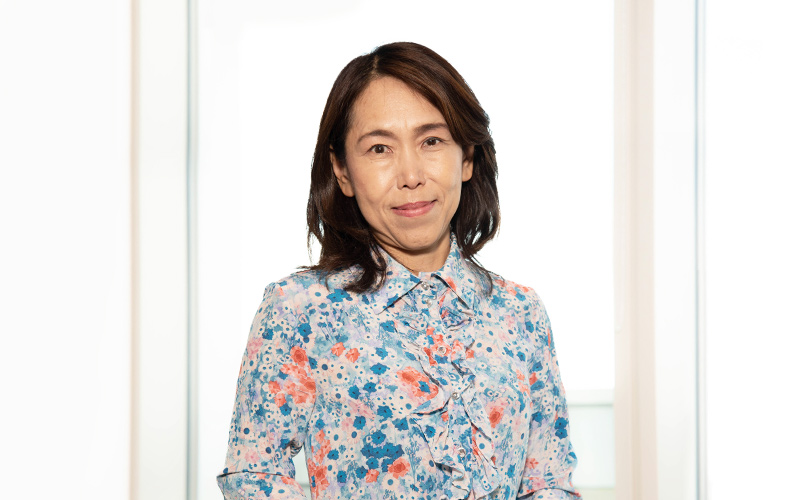 The establishment of Japan Global Gateway (JGG) and the use of Global Delivery Centers (GDCs), along with the introduction of shared services, formed the backdrop for a strengthening of our delivery capabilities and an improvement in our productivity that were, in turn, the drivers for an increase in profit margins under the previous medium-term plan. Greater promotion of these initiatives is a priority of the delivery strategy in our medium-term plan, along with standardizing, automating, and utilizing AI in development operations, and further driving expansion of internal IT development and offshoring. In particular, in our delivery model based on shared services, we will accelerate introduction of a system that involves participation of delivery personnel from the initial stages of business talks with customers.
Modernization of customers' system assets is another priority. Our Modernization Knowledge Center was established as a center of excellence (CoE). It is spearheading our work to combine the knowledge it has accumulated as a CoE with the Fujitsu Group's insight into customers' system assets to powerfully promote modernization services.
By expanding our delivery capabilities and steadily capturing modernization demand, we will contribute to our overall business strategy of improving the gross profit margin by one percentage point per year and expanding the DX business.

Technology strategy: Five Key Technologies
Vivek Mahajan
Corporate Executive Officer
SEVP, CTO, CPO Co-Head of System Platform
* Technology * Portfolio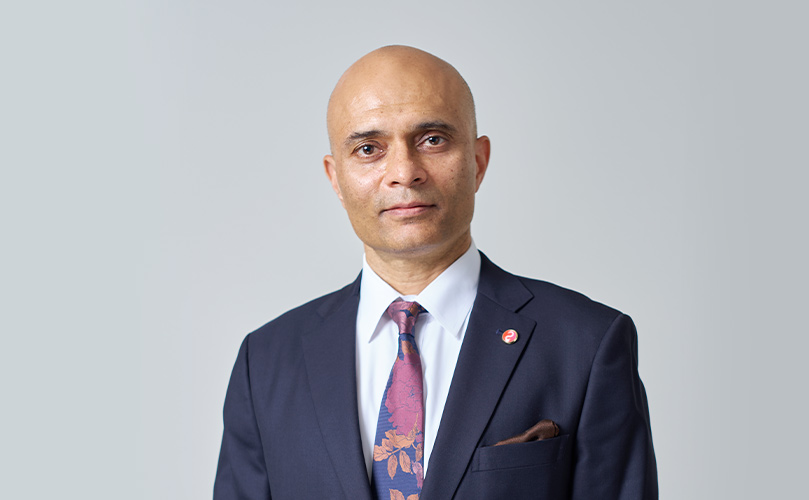 As CTO, my role is to promote R&D in the five Key Technologies, in which the Fujitsu Group has strong competitive advantages, so as to contribute to the Fujitsu Uvance business. Having developed differentiated technologies, we will incorporate them into Fujitsu Uvance offerings, including consulting, services, software, and products, and lead the Company's R&D toward business creation and expansion. Furthermore, to continuously create value through technology, we will make proactive use of our partnerships with world- class research institutes and universities, and leading companies.
Speed is the key to successful co-creation with customers to strengthen the development pipeline of Fujitsu Uvance offerings. With a consistently agile response to customers' requirements of the Company, we will achieve market-leading innovation through technology.
Customer success/regional strategy: Customer success
Shunsuke Onishi
Corporate Executive Officer
SEVP, CRO Head of Global Customer Success
* Revenue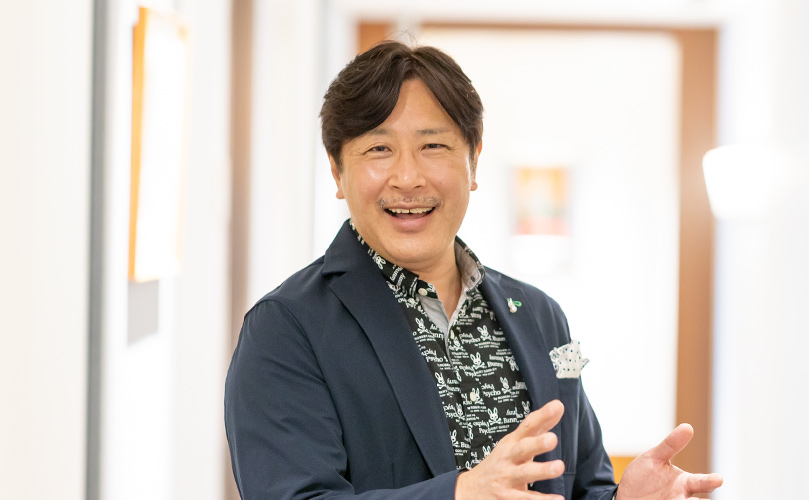 Since 2022, I have been responsible for global customer success, leading the development of organizations, human resources, and account portfolios, as well as the formulation of business plans, all directed at attaining growth in our customers' businesses. In April 2023, I was appointed as CRO, a role in which I am dedicating every effort to promoting a consistent global customer success strategy and realizing the growth of the Fujitsu Group.
We recognize three priority issues for achieving the targets of the new medium-term plan, particularly that of maximizing revenue. The first is ensuring consistency across the Fujitsu Group on frontline activities such as our account portfolio, marketing, and pricing strategy. The second is changing the behavior of business producers (BPs) and moving away from a sales style that relies on individual team member experience. Instead, we will use data to set priorities, build hybrid customer contact points that include digital sales, and switch to a proposal style based on value pricing. The third is realizing growth in conjunction with our business portfolio transformation. "Growth" is not only effective from the perspective of maximizing revenue but also in terms of inspiring behavior change. Rather than simply increasing sales, we need to achieve a portfolio transformation to align with Fujitsu Uvance, and we will also review our approach to incentives to realize this.
By creating a virtuous cycle of taking on challenges, winning projects, and contributing to growth, we will achieve frontline organization reform, customer success, and maximization of revenue.
Customer success/regional strategy: Regions ( Japan)
Hiroyuki Tsutsumi
Corporate Executive Officer
SEVP, CEO, Japan Region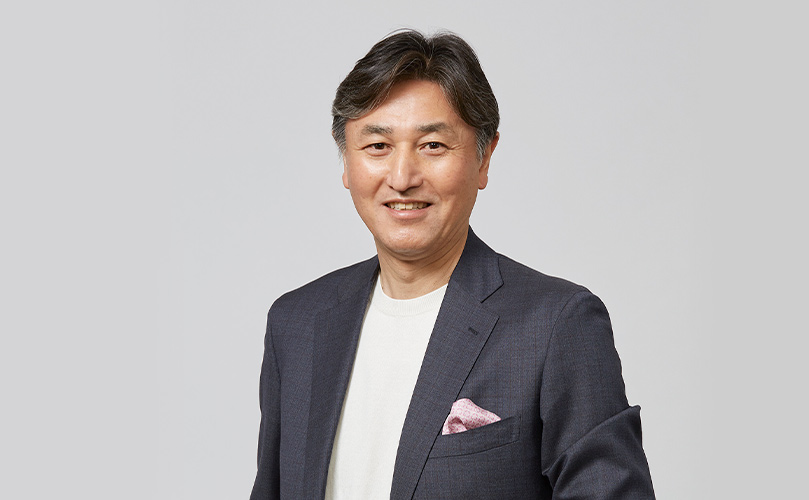 Under its previous medium-term plan, the Fujitsu Group embarked on a transformation to become a global IT services company. In our frontline organization that interacts with customers, we conducted various reforms, including the reskilling of around 8,000 personnel and deploying the business producers (BPs) who were created as a result. However, our customers also aspire to achieve transformations. The strategic task of the front-end divisions is to analyze the transformation needs of customers whom we have not followed up on yet and to provide them with proposals that meet their expectations. The centerpiece of these proposals is Fujitsu Uvance, which is predicated on modernization.
In the Japan region, which is the earnings base of the Fujitsu Group, we aim to lead the Group's efforts to achieve the financial targets of the new medium-term plan, particularly with respect to raising the operating profit margin. To this end, we will thoroughly change the mindset of BPs in terms of leading the increase in profitability.
We are working to transform our business model and to go beyond the business of our current trajectory by focusing on the growth of digital services, which are at the heart of Fujitsu Uvance. As the driver for this change,we are working urgently to promote our business.